OLPH Faith Formation K-12
At Our Lady of Perpetual Help, we believe that faith formation is a life-long process and offer various programs for all stages of life. Check this page for updated information about future programming or reaching out to program directors, listed below.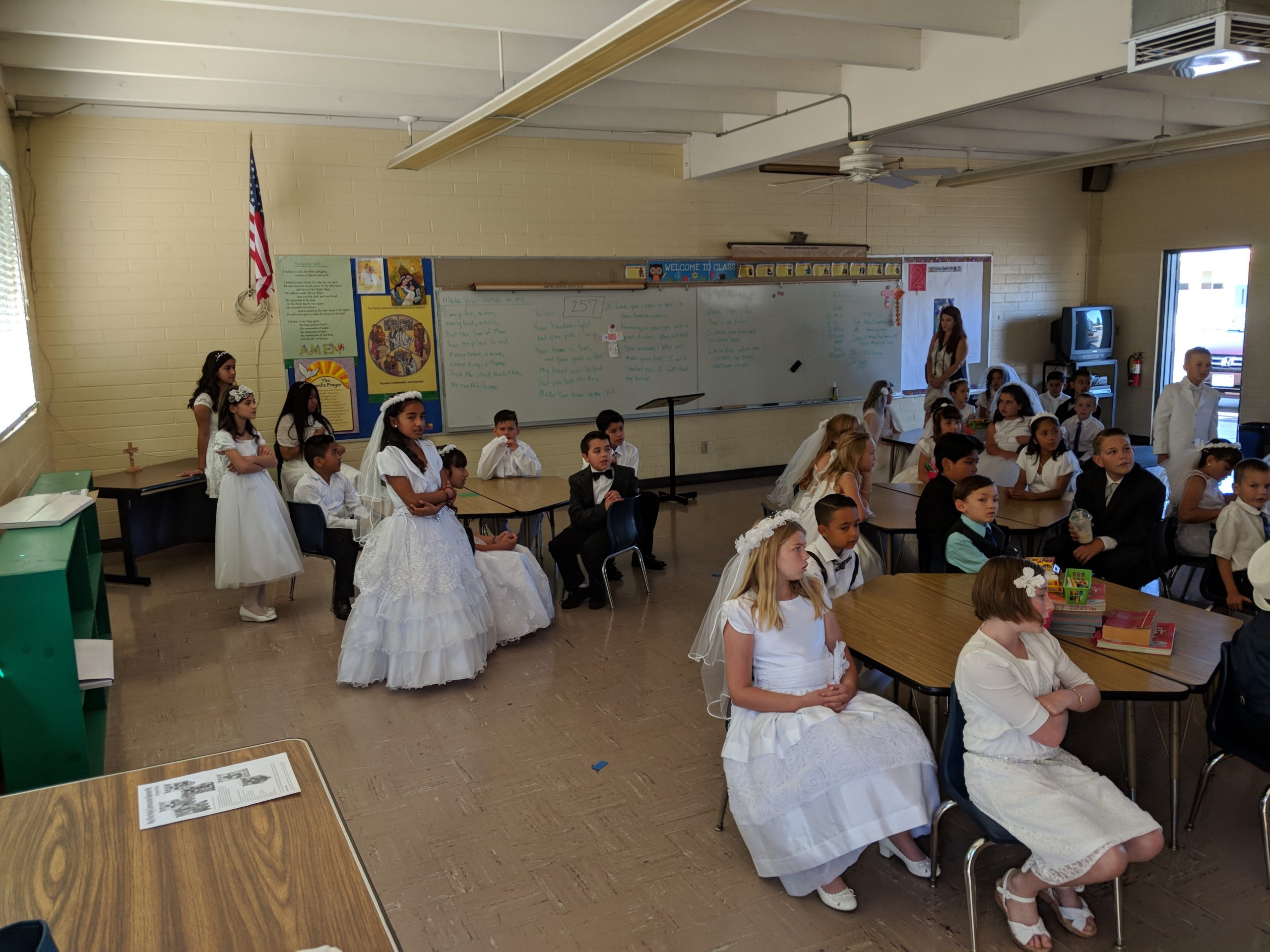 Registration is now open!
OLPH Faith Formation 2022-2023 registration is now open!
*First Communion candidates who will receive their sacrament at the end of the year (May 2024), have an additional $60 fee. It covers the material, parish facility expenses, and resources for the sacrament.
Once online registrations have been received, an email will be sent with your total.
Cash or Check payments may be made at the parish office. Online payments can be made at the OLPH Giving Website by clicking on "Registration Fees K-12" from the drop down menu.
Classes Schedules
K-5th Grade Classes are on Sundays, at 10:30am in the Classrooms.
Middle School Classes 6-8 are on Thursdays at 6:30-7:45pm in the Youth Rm.
High School Confirmation Classes 9-12 in classroom 6. Year One: Mondays 6:45 – 8:00 PM. Year Two: Tuesdays 6:45 – 8:00 PM.
High School Youth Group are on Sundays 6:00-8:00 PM in the Social Center
Contact Information
Claire Nochta (Grades K-8 & 1st Communion):
claire.nochta@olphchurch.org
Jorge Verduzco High School Faith Formation:
Alfredo Fuentes High School Youth Group:
alfredo.fuentes@olphchurch.org